HELLO FRIENDS. ANEMIA OR LOW HEMOGLOBIN LEVELS IS A VERY COMMONLY SEEN CONDITION, SPECIALLY IN CHILDREN, IN ADOLESCENTS, IN WOMEN AND IN ELDERLY. IT IS VERY COMMONLY SEEN IN DEVELOPING COUNTRIES LIKE INDIA. AND THERE ARE VARIOUS CAUSES OF ANEMIA. THE FIRST AND FOREMOST CAUSE IS LACK OF IMPORTANT NUTRIENTS IN YOUR DIET OR INADEQUATE DIET OR IMPROPER DIET. SECONDLY, BLOOD LOSS IN DIFFERENT CONDITIONS INCLUDING INJURY, INCLUDING BLEEDING PILES ALSERS OR IN CASE ANY OTHER DISEASE CAN LEAD TO ANEMIA. AND THIRDLY THERE ARE SOME PHYSIOLOGICAL CONDITIONS WHERE IRON DEMANDS ARE INCREASED.
LIKE FOR EXAMPLE IN PREGNANCY, IN LACTATION AND IF YOU FAIL TO MATCH UP THOSE REQUIREMENTS, THAN THE CONDITION CAN LEAD TO ANEMIA. AN ANEMIA CAN BE SIMPLY DETECTED WITH THE SIMPLE TEST KNOWN AS HEMOGLOBIN OR HEMOGRAM. AND IF YOU HAVE YOUR HEMOGLOBIN LEVELS LESS THAN 13.5 AND IF YOU ARE A MALE, THAN YOU ARE KNOWN TO HAVE ANEMIA. IN CASE OF WOMEN, IF YOU'RE HEMOGLOBIN CONCENTRATIONS FALLS BELOW 12%, THAN IT IS ANEMIA. ANEMIA CAN LEAD TO A VARIETY OF SYMPTOMS RANGING FROM DIZZINESS, TIREDNESS, PALENESS, LACK OF CONCENTRATION, BUT THIS SYMPTOMS CAN ALSO OCCUR OTHERWISE. THEREFORE IT IS IMPORTANT TO CHECK YOUR HEMOGLOBIN LEVELS AND CONFIRM WHETHER YOU HAVE ANEMIA. WHEN YOU HAVE ANEMIA IN MILDER FORMS, THEN IT IS VERY EASY TO TREAT IT WITH A PROPER DIET.
YOU CAN ALSO PREVENT IT WITH ADEQUATE INTAKE OF NUTRIENTS THROUGH A GOOD BALANCED DIET. SO LETS NOW SEE A WELL BALANCED AND PROPER DIET PLAN TO BE FOLLOWED IN CASE OF ANEMIA. IN EARLY MORNING, INCLUDE 7-8 BLACK CURRENTS OR 2 DRIED DATES WITH A GLASS OF WARM WATER. THESE TWO FOODS ARE RICH IN IRON. IN BREAKFAST, YOU CAN HAVE A PARATHA WITH METHI OR PALAK. ALL LEAFY VEGETABLES ARE RICH SOURCES OF IRON. YOU CAN INCLUDE MINT CHUTNEY TO ACCOMPANY PARATHA.
AVOID SAUCE OR ANY PRESERVED FOOD. INCLUDE ONE FRUIT EITHER WITH BREAKFAST OR SOMETIME AFTER YOUR BREAKFAST. IN THE MID MORNING, YOU CAN HAVE A BOILED EGG. IF YOU ARE CAUTIOUS ABOUT YOUR WEIGHT, THAN INCLUDE ONLY WHITE PART OF THE BOILED EGG. IF YOU ARE A VEGETARIAN, YOU CA ALSO HAVE A GLASS OF LIME WATER INSTEAD OF BOILED EGG. IN LUNCH, YOU CAN HAVE SOME GREENS OR SALADS ALONG WITH CHAPATI AND SUBZI. YOU CAN ALSO HAVE DAL TO IMPROVE PROTEIN CONTENT OF YOUR LUNCH. IN SNACKS, INSTEAD OF TEA AND COFFEE, YOU CAN SWITCH TO GREEN TEA OR HERBAL TEA. INCLUDE TWO ALMONDS OR WALNUTS TO ACCOMPANY YOUR TEA. IN DINNER, START YOUR DINNER SPINACH SOUP OR ANY LEAFY VEGETABLE SOUP. INCLUDE A KATORI OF DAL OR ANY SPROUTED PREPARATION. HAVE IT WITH BAJRA ROTI OR BHAKRI INSTEAD OF CHAPATI. BAJRA IS AGAIN RICH SOURCE OF IRON. AT BED TIMEYOU CAN HAVE A GLASS OF MILK OR BUTTERMILK AS IT GIVES YOU PROTEINS. REMEMBER HEMOGLOBIN IS A COMBINATION OF IRON AND PROTEIN.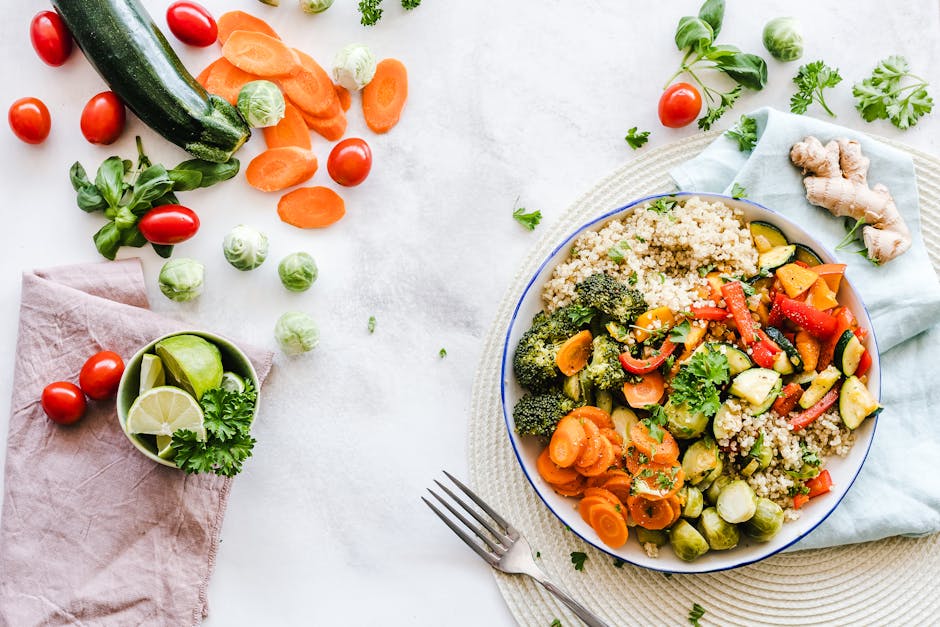 SO YOU ARE RECOMMENDED TO INCLUDE THE SOURCES OF IRON AS WELL AS PROTEINS IN YOUR DIET. BUT DON'T COMBINE MILK PRODUCTS WITH YOUR MEALS. SO SEPARATE THEM FROM YOUR MEALS TO IMPROVE IRON AND PROTEIN ABSORPTION. WITH THIS DIET PLAN WE WILL ALSO HAVE A LOOK AT SOME IRON RICH FOODS WHICH YOU CAN INTERCHANGE IN THE DIET PLAN. AS WE HAVE ALREADY SEEN BLACK CURRENTS AND DRIED DATES ARE RICH SOURCES OF IRON. BUT GARDEN CRESS SEEDS OR HALIVE ARE RICH IN IRON. BEANS. ALL SORT OF BEANS ARE RICH SOURCES OF IRONS. ALL NON – VEGETARIAN FOODS ARE RICH IN IRONS. SPECIALLY LIVER IS VERY RICH SOURCE OF IRON, BUT HAVE IT IN SMALL QUANTITIES AND NOT ON REGULAR BASIS. SO WE JUST SAW A DIET PLAN FOR ANEMIA. NOW IT'S TIME TO GO THROUGH SOME QUICK TIPS TO PREVENT ANEMIA. FIRST AND FOREMOST THING.
COOK YOUR FOOD IN IRON VESSELS. YOU CAN USE IRON PAN, IRON TAWA, IRON KHADAI. YOU CAN USE IRON SPOON TO PREPARE YOUR FOOD. IF YOU USE IRON VESSELS, THE IRON FROM THE VESSELS IS ABSORBED IN YOUR FOOD AND THAT IS AVAILABLE TO YOUR BODY. SO ITS IMPORTANT TO USE SUCH VESSELS FOR COOKING. SECONDLY, USE SOME VITAMIN C SOURCE IN YOUR DIET. AS VITAMIN C IMPROVES IRON ABSORPTION THROUGH YOUR DIET. VITAMIN C SOURCES INCLUDE LIME, SWEET LIME, ORANGE, AMLA. YOU CAN HAVE SIMPLY A GLASS OF LIME WATER AFTER YOUR MEAL OR WITH YOUR MEALS TO IMPROVE IRON ABSORPTION. LASTLY IT IS VERY IMPORTANT TO LIMIT THE CONSUMPTION OF TEA AND COFFEE IN YOUR DIET, SPECIALLY AFTER YOUR MEALS. IF YOU HAVE MORE AMOUNT OF TEA AND COFFEE IMMEDIATELY AFTER YOUR MEALS, IT HINDERS OR STOPS IRON ABSORPTION. SO LIMIT YOUR TEA INTAKE TO NOT MORE THAN TWO CUPS A DAY AND IT IS SAME FOR THE COFFEE. SO EVEN COFFEE INTAKE SHOULD BE LESS THAN TWO CUPS A DAY. SO THESE WERE SOME COMMON TIPS, A VERY SIMPLE DIET PLAN FOR ANEMIA. IF YOU HAVE SPECIFIC CONCERNS, SPECIFIC QUESTIONS ABOUT ANEMIA YOU CAN WRITE TO US IN THE COMMENT SECTION.
WE WILL GET BACK TO YOU VERY SOON. THANK YOU. .