ROBOTIC VOICE: Welcome to Super Munch Oven 5000! Good evening, Alyssia! Select your meal. Meal selected. Excellent choice, Alyssia! Hey munchies! Welcome to today's BONUS video—I get LOADS of requests for easy dinners, and I thought sharing ONE PAN dinners, where ALL you have to do is put your ingredients on a pan and BAKE, would be right up your alley. It's seriously like something from the future—it's SO easy! Also, May 13th is National Hummus Day, and I've teamed up with Sabra to bring these special recipes to you to celebrate. So all of these easy recipes will use hummus in some way, it's SO fun. The first one is pretty trendy right now, it's a Buddha Bowl! It's completely vegan, fresh, and filled with nutrients. On a sheet pan lined with parchment, I'm laying out some drained and rinsed chickpeas, Brussels sprouts, sweet potato cubes, and yellow onion.
I'm adding olive oil, paprika, garlic powder, and salt & pep to all of them, and then just tossing to coat. You could also season the veggies differently if you want. This is SUPER versatile, so have fun with it! Bake that up at 400 degrees Fahrenheit for about 40 minutes, and during that time I'm making the hummus dressing to top it off. I'm using Sabra's Classic Hummus to start, and adding lemon juice, Dijon mustard, maple syrup, and salt & pep. Use a bit of water to adjust the consistency to your liking, mix, and of course, season to taste. This dressing is seriously good on EVERYTHING!! When the veggies are done, you're ready to assemble! I meal prepped some quinoa for the week, so all I had to do was reheat that and then add it to a bowl.
Then I can layer on all of my beautiful veggies, and I'm also adding some cubed mango for a fresh bite, topping it off with that hummus dressing, which makes those veggies WAY more fun to eat, and some sliced avocado. This is a Buddha bowl so I like to make it BIG and BULGING like Buddha's belly, but you can, of course, size yours so it's appropriate to your needs. Next up: a Hummus Rosemary Salmon! This time I'm using Sabra's Roasted Garlic Hummus for an extra boost of flavor. I'm also mixing in some rosemary to provide a nice, fresh element.
I add my salmon, fingerling baby potatoes, whole garlic cloves, and asparagus to a sheet pan. I can then spread that hummus mixture on top of my salmon, and it's going to crust up really nicely when it bakes. I'm adding olive oil to the potatoes and asparagus, as well as salt and pepper, and some fresh parsley and thyme to the potatoes. Herbs equal flavor, and roasted herby potatoes are SO delicious! Toss lightly to coat. Into the oven it goes at 400 degrees Fahrenheit for about 25 minutes. You end up with a BEAUTIFULLY crusted salmon, with parsley garlic potatoes and asparagus for dinner. It couldn't be easier! An ENTIRE meal on ONE sheet pan. All of these sheet pan dinners I'm showing you today will yield two servings or dinners, so that's one for you, and one for a friend or family member. Who would you be nice enough to make dinner for? Let me know in the comments below! And if you're enjoying sheet pan dinners and want more, be sure to subscribe for new content each week! That fish dish ALSO could have been done with another protein, or tofu for my plant-based friends.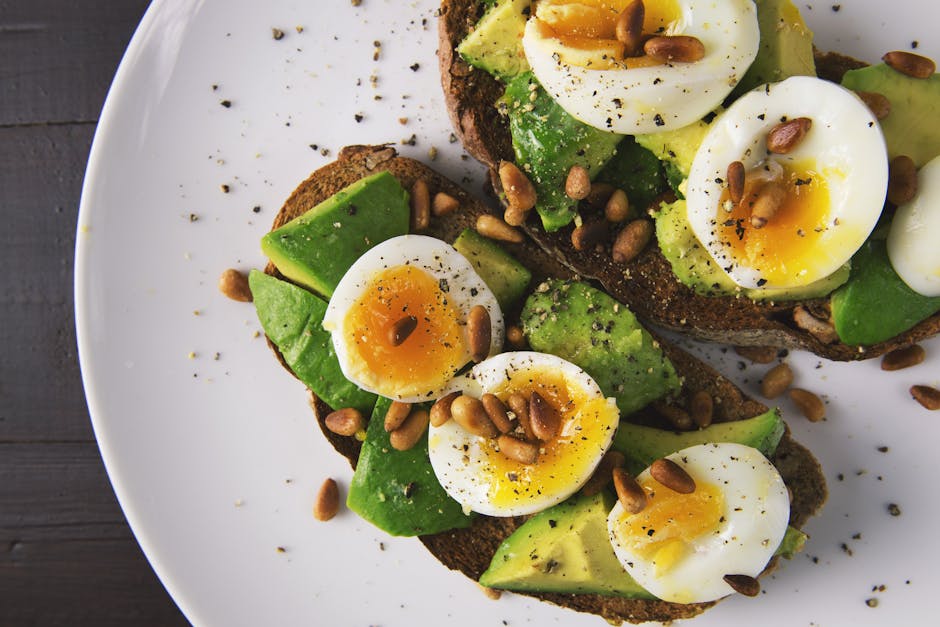 In fact, I'm sharing a tofu recipe for the third sheet pan dinner: Chipotle Tofu Tacos! First, I always press my tofu to get as much moisture out as possible. I simply put the tofu on a cutting board or plate between paper towels and weigh it down for anywhere from 1 to 4 hours, swapping the paper towels as they get drenched. I can then cut my tofu into slices or cubes. In one container, I mix bread crumbs with quick oats and salt. The quick oats help me up the nutrition and give me another crispy element once they bake. For this recipe, I'm using Sabra's SUPREMELY SPICY hummus because these are Chipotle tacos after all, so we want a bit of heat. You could, of course, use another variety if you prefer the recipe without the extra kick. To the hummus, I'm adding in some chipotle powder and chili powder. I take my tofu and coat it in the hummus so it's completely covered, and then toss it with the bread crumbs mixture. Onto a baking rack on a sheet pan it goes! I use the baking rack so I don't have to flip them along the way, but if you don't have one, just place the pieces on a parchment lined baking sheet and flip them halfway through.
I'm also roasting up some bell peppers, red onion, and did you know you can roast frozen corn?! A great way to add flavor to a super convenient and affordable food. I'm tossing those with olive oil, garlic powder, onion powder, cumin, and salt. Then the tray is ready for the oven. This one bakes at 350 degrees Fahrenheit for about 30 to 35 minutes. Once baked, you'll have delicious roasted vegetables and crispy chipotle tofu! Serve it up with taco shells, your favorite filling ingredients and toppings, and have yourself a fiesta! If you're not plant-based, you could also consider adding some cheese and sour cream, or Greek yogurt to complete your dish.
Thumbs up for EASY sheet pan dinners! Special thanks to Sabra for making these recipes possible. If you're looking for convenient foods for your healthy lifestyle and you haven't seen these yet, Sabra also has little singles containers, which are great for on-the-go. I LOVE them! Check them out at your local supermarket. Thanks for watching, I hope you enjoyed these recipes, and if you did, stay tuned because I have another REALLY exciting episode coming this Thursday.
And of course, remember, it's all a matter of Mind Over Munch! .